had the most eventful FX ride last night.

just came from Park 'n Ride in Lawton to accompany olga where she took a bus ride to Cavite.

Since I was planning to go to the LFS staffhouse, I took a jeep that would pass by welcome rotonda.

Somewhere along España poured the heaviest rain so far this year. By welcome rotonda, I had to take shelter from the rain at the entrance of the the South East Asia College (not sure about the name of the school but it used to be the UDMC College, I think).

So I waited there, took a few pictures, and waited for weather to get nicer.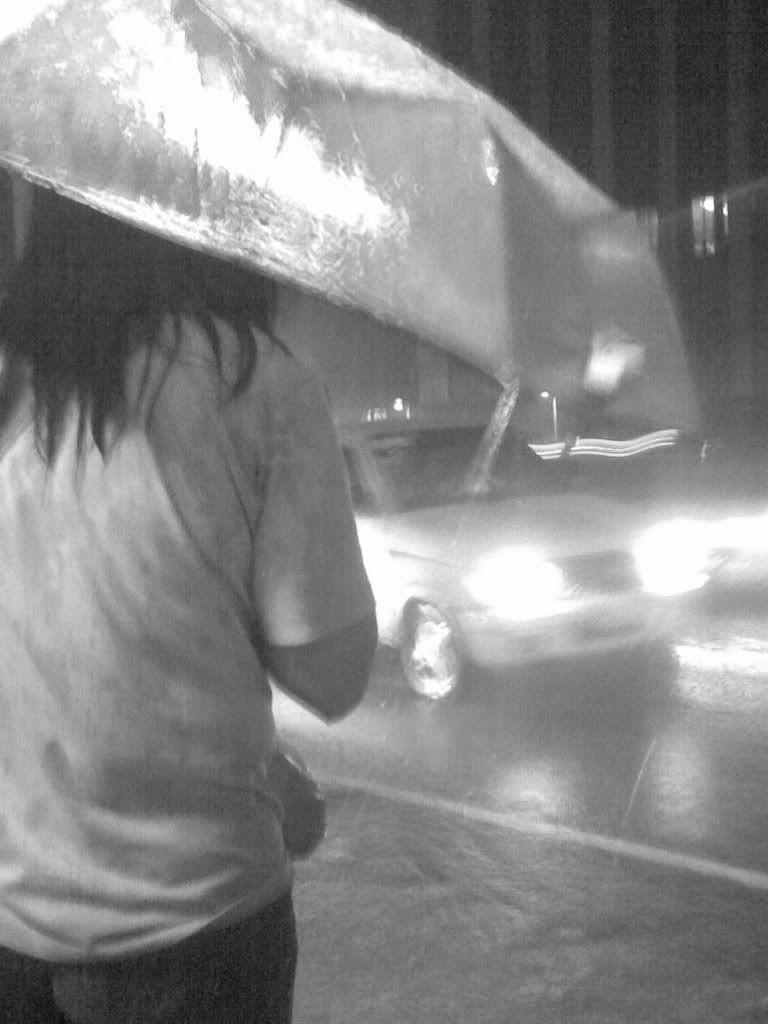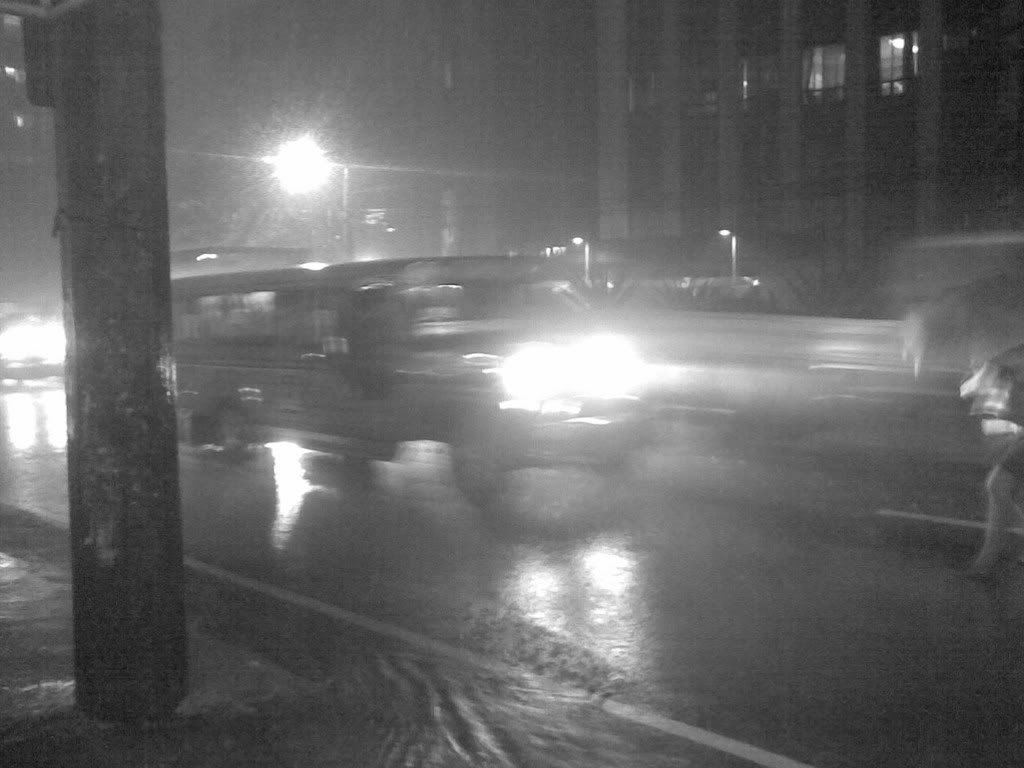 When it was apparent that the weather has got no plans of cooperating, I decided to abandon my plans of going to the staffhouse, brave the rain and just go home.

A few minutes later, an FX taxi headed for Cubao stopped in front of the school to drop a passenger, so ran I did to get into it.

Dripping wet, I sat and relaxed at the second row of the FX, behind the driver, taking pictures with my cameraphone.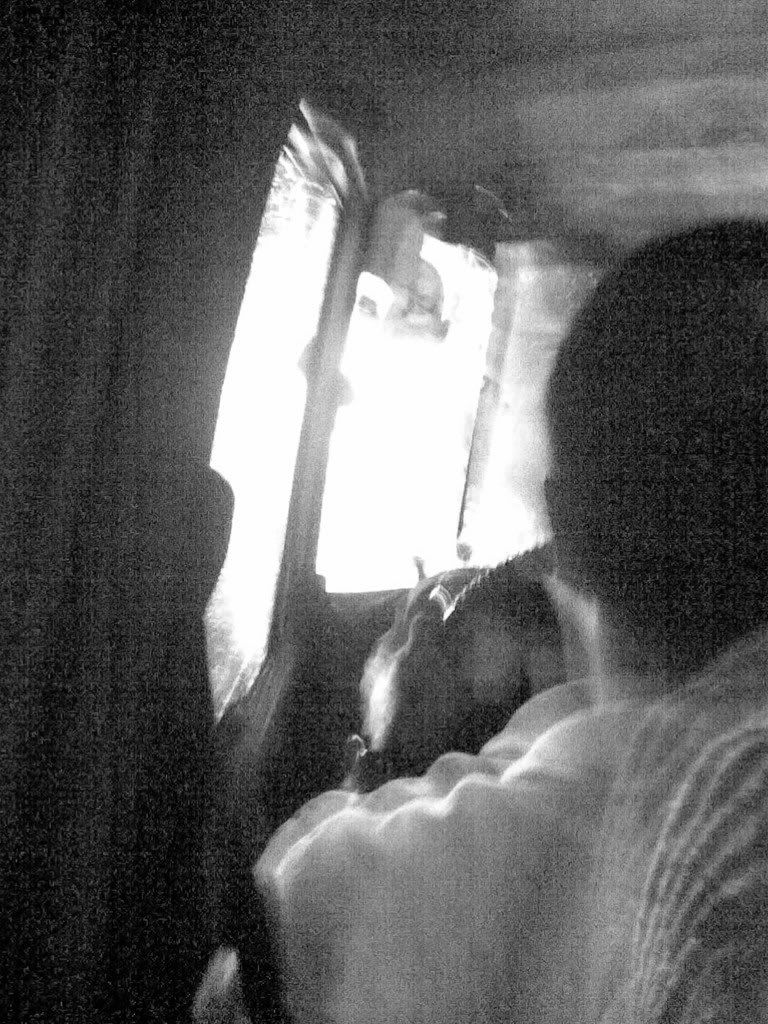 Somewhere between the E. Rodriguez Puregold Qi Centrall Supermarket and Welcome Rotonda, the FX I was in got stuck in traffic. Then a man in orange sando, carrying an umbrella opened the door of the FX's passenger seat, and suddenly grabbed the cellphone (I learned later that it was a vodafone) of the lady beside the driver.

In less than ten seconds, it was all over.

Everybody in the FX were in shock, including the driver. In a few awkward moments, we were all in silence, trying to comprehend what just happened. The lady who lost her phone broke the silence.

"Buti na lang cellphone ko lang 'yung kinuha."

And I too was just glad that the man did not go inside the car and robbed all of us of our phones. Whew!

But, I was to discover that the night was not over yet. We were still stuck in traffic somewhere along E. Rod. and the flood has gotten knee-high.

The vehicles in E. Rod. did not dare cross the flood, afraid that their engines may break down. Goodthing the driver in the FX had guts to brave the flood.

E. Rod had suddenly become a very huge swimming pool, complete with children lying in the ground and running around.

I finally got home at around 9:30, dripping wet, runny nose and all. But I was just glad that I was home.